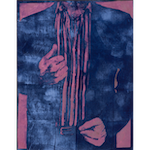 Trustworthy, Reliable And Responsive
For more than 8 years, Razz Pro has taken care of our IT support and needs. They discuss solutions with us including the Why and How and implement. Action-oriented and ownership are two terms that apply to working with Ty and Razz Pro. The IT support is immediate, period. When it comes to technology, our business needs quick response and expertise. Razz Pro is the first IT support firm who we have worked with who has our complete trust. Ty is as honest as they come. We recommend Razz Pro without hesitation and recommend that you contact them right away to discuss your issues.
Creative Director
Donenfeld & Associates Inc.