Increased Uptime And Productivity While Decreasing Our IT Costs

The biggest benefit to using Razz Pro has been our improved uptime compared to previous IT vendors.  As a result my team has been more efficient and we have had far less issues since working with Razz Pro.  I like that we work on a monthly retainer as this helps me with planning outgoing and ongoing costs.  The team at Razz Pro is very knowledgeable and they take the time needed to fully understand your business.  Razz Pro have also been instrumental in helping to reduce our overall IT costs with their VoIP phone solution as well as working directly with our internet service providers across multiple locations.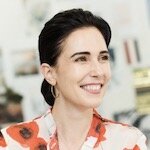 Liz Casella
Director
Liz Casella LLC
Capable, flexible and invested in delivering a quality experience to our users!

A lot of managed service providers have a one size fits all approach. The team at Razz Pro is unique. They embrace the end-user support role and strive to encourage and educate our users. It's great to collaborate on changes or new solutions and know they will be executed with minimal friction or hand-holding.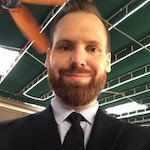 Jeremy L
IT Director
Hour Media
There is no risk and the work speaks for itself!

Razz Pro continues to provide my company with a cost-effective way to implement & streamline our IT needs in the modern era. Whenever they are thrown a curveball, they know how to quickly adapt and find a solution based on proper planning and years of experience. What do you have to lose? There is no risk and the work speaks for itself!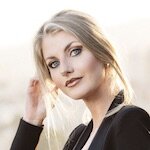 Whitney Sullivan
Founder
Size Matters
The Buck Stops with Razz Pro!

In our industry, data protection is paramount. Since moving to Razz Pro Managed IT Services we have been able to improve our IT security for many aspects of our business. Going with a smaller, experienced professional IT firm has tremendous advantages when it comes to accountability. Razz Pro gives us personalized attention, very quick response times and they are readily accessible to our team.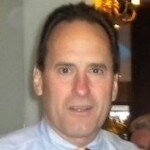 Michael Tocicki
President
Premier Insurance Services
Nothing but positive feedback from our employees!

Our servers and employees' computers are monitored by Razz Pro remotely. Because of this we have been able to avoid problems like we had in the past, when those devices would go down. The fact that Razz Pro can do so much work remotely makes all of our jobs easier and more efficient. All of our employees are on computers, whether for administrative office work or writing and editing. We have had nothing but positive feedback from our employees regarding the service and support from Razz Pro.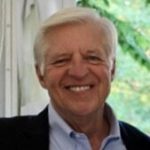 Rick Newcombe
Business Owner
Creators Syndicate
Trustworthy, Reliable And Responsive

For more than 8 years, Razz Pro has taken care of our IT support and needs. They discuss solutions with us including the Why and How and implement. Action-oriented and ownership are two terms that apply to working with Ty and Razz Pro. The IT support is immediate, period. When it comes to technology, our business needs quick response and expertise. Razz Pro is the first IT support firm who we have worked with who has our complete trust. Ty is as honest as they come. We recommend Razz Pro without hesitation and recommend that you contact them right away to discuss your issues.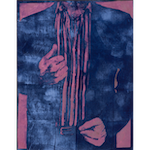 Brad Donenfeld
Creative Director
Donenfeld & Associates Inc.
Saved us thousands of dollars

Razz Pro is extremely responsive.  Our question or issue always results in immediate action.  They are there waiting for your needs, but also proactive about recommending changes and improvements.  We have peace of mind knowing that we have technically proficient IT support at our fingertips.  Razz Pro saved us thousands of dollars and most likely can do the same for your business.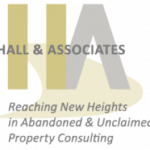 Noel E. Hall, Jr.
Founder & Managing Director
Hall & Associates, LLC
Explanations are thorough and easy to understand

Razz Pro thinks about the needs of our company well in advance. Anticipation in IT is a critical attribute and Razz Pro has the proper systems and processes in place. They are brilliant at solving IT issues and implementing IT solutions. Explanations are thorough and easy to understand. They are readily available when we have a need. Ty and Razz Pro are the most organized IT firm and they provide methods for us to easily reach them in a time of need.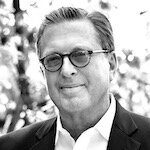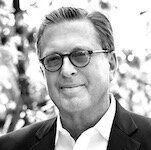 Jordan Kerner
Producer/Owner
The Kerner Entertainment Company
Responsiveness is second to none

Having Razz Pro IT Solutions allows me to focus on my business because I know my IT is monitored, maintained and secure. I want to concentrate on what I do and leave the IT to someone else and Razz Pro has made that possible. If I ever have an issue, I can rely on Razz Pro to get me back up and running with minimal disruption. The responsiveness of Razz Pro is second to none and they are committed to personalized service. They ask the right questions and allow me to make informed decisions. Try Razz Pro IT Solutions, there are no long term commitments and you won't be disappointed.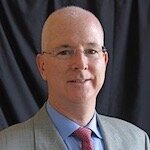 Robert Stenson
President
Equassure, Inc.
Use Or Choose Another IT Firm At Your Own Peril!

As a legal firm, we are 100% dependent on our technology working -- without a hiccup -- in order to deliver results to our clients and on time. Razz Pro is knowledgeable, responsive and they are incredible IT problem solvers. Razz Pro are experts in Apple hardware AND software and we work primarily on Apple products. And, they understand us from a business perspective and the world in which we work, not only from a technology view.

If you don't contact Ty at Razz Pro to schedule a consult to discuss your IT, you are operating at your own peril!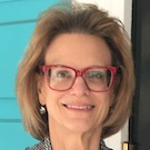 Alison Grabell
Founder
MarkStarLaw
Monitoring services ensure we're no longer blind-sided by potential technical problems

If you want to get some valuable work hours back in your day and not have to be interrupted by IT, I'd highly recommend Razz Pro for IT services and support. They have allowed us to focus more on our business and our clients. We have significantly reduced the amount of time spent on IT related concerns. Razz Pro monitoring services ensure we're no longer blind-sided by potential technical problems. We have less worries knowing that Razz Pro will keep us up to date with any changes and current best IT practices.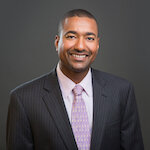 Mario Houston
Principal Consultant
Precision Partners
Available To Help Immediately

Don't hesitate in calling Razz Pro today.  They are true professionals providing consistent expert service and superior response times.   All of our IT needs are handled with Razz Pro in a timely fashion.  NO MORE waiting days or even weeks for help since moving to Razz Pro for our IT services and support.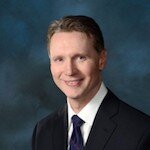 John Hawkins
Managing Partner & Co-Founder
Generation Partners
Every problem always has a solution

I have used Razz Pro for years for my IT support needs. I never feel silly asking for help. I have peace of mind knowing that I have someone to call with any issue, large or small. Every problem always has a solution. I'm not sure there IS anyone better!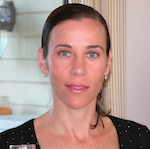 Julia Mitchell
Owner
JM Luxury Travel
Knowledgeable, communicative and reliable!

When it comes to clear communication and strategic planning/development, other IT support companies we have worked with in the past don't come close to Razz Pro.  We have found Razz Pro to be an invaluable resource for the tech needs of our business.  If you are considering them for IT Services & Support, don't think twice!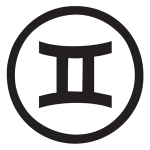 Carmelita Seaman
CFO
Gemini G.E.L.
Wish we had outsourced our IT needs sooner!

Razz Pro enables me to focus on my business and not get bogged down by daily IT distractions. The time I used to spend on IT, I now have available to spend on other things. In the past my business did not have full time help for our IT needs and I wish I had made this change sooner. If you own a business and want to spend more of your time working on your business, I would suggest outsourcing your IT services and support to Razz Pro.
Dr. Jay Granzow
Plastic and Reconstructive Surgeon
Manhattan Beach Plastic Surgery
Peace of mind knowing our IT setup is taken care of, monitored, and updated

The customer service and quick response time we receive from Razz Pro is top notch.  They look at our specific business needs and are able to provide advice and solutions that are important to us.  Paying a little extra for IT security and monitoring in today's world is a smart allocation of resources, similar to insurance.  In our world, IT services will be as important, if not more so, than any other aspect of business infrastructure in the years ahead.  If you are looking for quality professionals to help with IT services for your business, choose Razz Pro.
Max Epstein
Principal
Mainframe, LLC
Premium & Excellent Service!

The team at Razz Pro flawlessly manages our computer servers and acts as very knowledgeable computer consultants to myself and to my employees. They patiently explain and answer all of our questions and have been wonderful to work with. Whenever any issue or questions arise on our end, Razz Pro resolves everything in a timely manner. Overall, Razz Pro offers a very reliable service and we are very happy to strongly recommend Razz Pro!
Luca Pepitone
Principal
Luca Casa
Razz Pro is responsive to any urgency we have with our network!

We are a small start-up Architectural office and Razz Pro has helped us set up our network and has continued to advise and manage our IT needs, it's been a pleasure to work with Razz Pro. Unlike other IT people I have come across, the team at Razz Pro speaks our language and are knowledgeable to both Windows and Mac hardware and software. I have no reservation in recommending Razz Pro.
Edwin Chan
Founder and Creative Director
EC3
Continuing exemplary service and expertise

The staff at Razz Pro have become friends of mine in addition to being IT teachers and problem solvers. Available at almost any hour, often doing 'magical stuff' by remote connection. For a senior citizen, who has learned digital skills late in life, their approach has been welcoming and tutorial. I highly recommend Razz Pro as a resource for a business of any size.
Marvin Smotrich
Real Estate Professional
If you have computer issues don't waste your time going anywhere else

Call Razz Pro immediately and they will be there to make sure that your problems are sorted out in a timely, professional and courteous manner. What I loved most about my experience is that they never made me feel like my comments or questions were silly and the follow-up service was terrific. Razz Pro goes out of their way to make you feel like you're the only customer that they are servicing at that point in time.
Melanie Cain
Owner
Coffee+Food
I highly recommend Razz Professional Services

I have worked with Razz Professional Services over the last year. They are very timely in calling me back when I leave messages. My technical knowledge related to computers is not strong and I have found their ability to convey information in "layman's language" to be excellent. The Razz Pro team has a tremendous amount of patience when talking me through a fix on the phone or training me in something new. I have used them for both in-person and phone support and would highly recommend Razz Professional Services to others in need of technical support.
Gill Wiener
Director
Gillybean School
Knowledgable, professional, easy to work with, and very trustworthy

We are a small firm and we don't have in-house IT. We've been working with Razz Pro since 2014. They have helped us with equipment/system upgrades, server/network/router and individual computer setups, backup system setup, e-mail migrations; general system maintenance and trouble shooting. The team at Razz Pro listens to our needs and recommends the best options for us (even though we are not always able to implement all the plans all at once either due to financial, timing, or some specific software limitations). Razz Pro works with us in what we can do at that moment. The team at Razz Pro is also very responsive to emails/calls for emergencies.
Sandy Cheung
Office Manager
Fraley & Associates
I am happy that I hired Razz Pro for my IT needs!

I had issues with my Mac Mini, so I conducted a short search on the web for technical assistance and found Razz Professional Services. I left an online request for service and they responded within 8 hours. We were on the phone discussing the technical failings of my computer. Our discussion was candid, as Razz Pro went about the business of listing the possible causes for my computer failure. I took comfort in asking Razz Pro to come to my office for diagnostic testing.
Vernon Nickerson
Principal
The Nickerson Company